Fort Mill
 For Locksmith Service In Fort Mill
Rock Hill
 For Locksmith Service In Rock Hill
Charlotte
 For Locksmith Service In Charlotte
Rapid Locksmith Fort Mill SC
Rapid Locksmith serves up the fastest customer service possible in the Fort Mill and Rock Hill areas of South Carolina and Charlotte, North Carolina as well. The reliable, fully insured and expert services of Rapid Locksmith are here when you need them most. Don't let a simple lock-out, lost car key or other locksmith-related emergency turn into a nightmare when we're here to help you 24 hours a day, 7 days a week. Pick up the phone, dial our number and we'll take good care of you. Call 803-302-3822 for service.
The industry leading professionals at Rapid Locksmith are an expertly trained full service, licensed and insured locksmith company providing a full range of services to the nearly 900,000 residents of the greater Charlotte area. When you need a reliable customer-friendly services look no further than Rapid Locksmith who serves up residential, commercial and automotive locksmith services, done right the first time and for affordable prices too.
Unfortunately accidents, such as lost car keys can happen anywhere and anytime .However, if luck should have its way, you've been locked out of your vehicle at 2 a.m. on a random Tuesday night. No need to panic! Call Rapid Locksmith and we'll help you out. Lost your house keys? Again call Rapid Locksmith and we'll get you in. Never fear because when you keep our number in your phone you have a friend. Someone that will be there for you no matter what time or day. We understand that sense of anxiety, panic and extreme urgency when you have a lost key or malfunctioning lock. Never feel trapped because we're here to help.
Rapid Locksmith isn't just about emergency repairs. We so much more than that. As a full service locksmith we can come to your home or business and repair and replace old faulty locks with new, industry leading solutions such as master key setups or number-coded locks. We come onto your property or place or business and evaluate your needs to determine which lock and security setup is right for you. Rapid Locksmith is dedicated to creating smiles and provided years of loyal service to our many customers and business owners. We know our customers demand the highest quality of service possible for their hard-earned money. We wouldn't want it any other way. When it comes to locksmith services we understand you are a busy individual and that you need someone who is trustworthy and dependable to get the job done right the first time so you can get back to your everyday life.
When you are looking for duplicate keys for your home or business, copies of car keys or an entirely new lock system, Rapid Locksmith has the solution for you that's specifically catered to your individual needs and budget. We continue to look forward to serving the Charlotte, Rock Hill and Fort Mill areas by providing a reliable service that our friends and neighbors can trust. Our relationship will extend far beyond our new lock system or car emergency. We plan to be the ones you know and trust for all your home security, locksmith and emergency needs. Call us today and say hello, then place the number in your phone. We are you go-to contact for all your home and commercial locksmith needs.
Contact Rapid Locksmith LLC
AUTOMOTIVE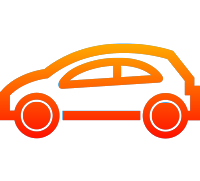 RESIDENTIAL
COMMERCIAL